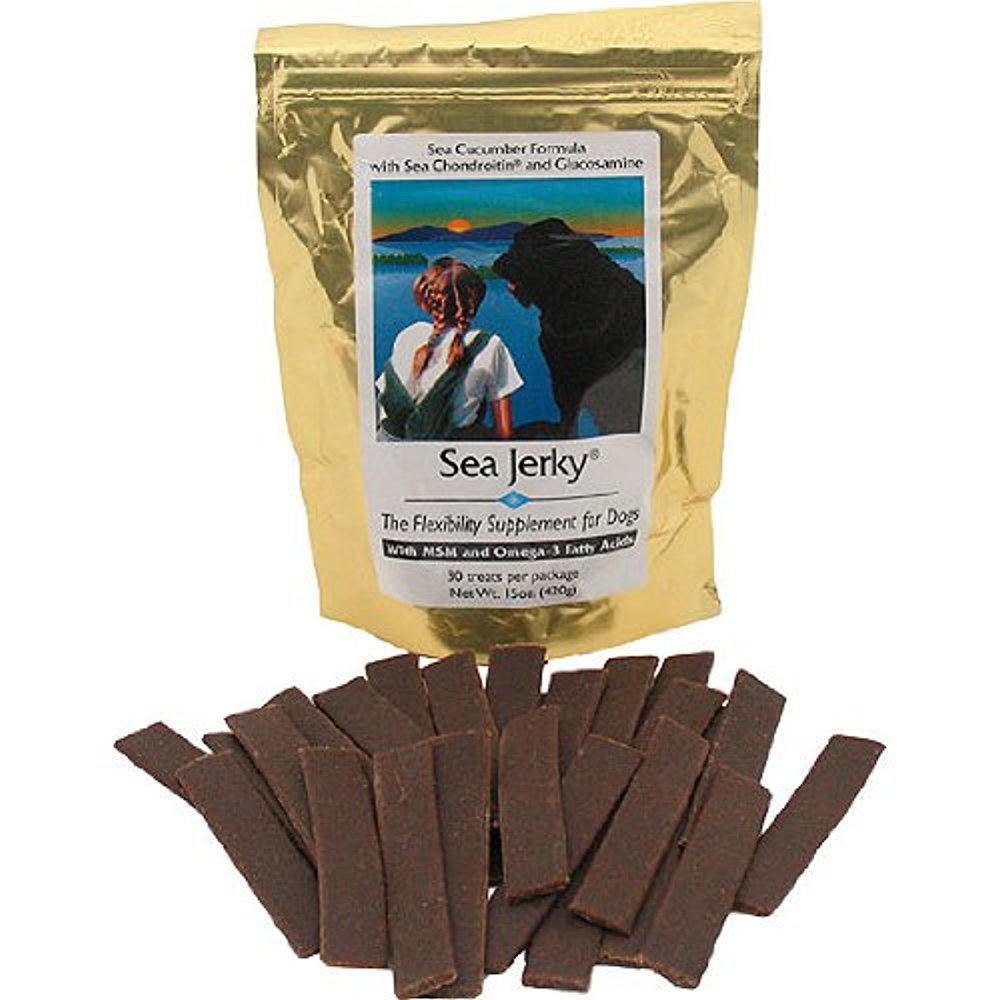 Coastside Sea Jerky, 15 oz Bag, Beef
Regular price $0.00 $44.99 Sale
Sea Jerky® - Beef is the original, patented "joint flexibility product for dogs". Our very popular beef dog jerky recipe contains our patented sea cucumber product, Sea Chondroitin, plus Glucosamine HCL (from shrimp and/or crab shells).
Our patented ingredient, Sea Chondroitin, can act synergistically with glucosamine to lubricate joints and nourish cartilage and connective tissue.
Sea Jerky is the original, patented "joint flexibility product for dogs". Imitators may make similar claims -- but there is only one Sea Jerky!
Sea Jerky sticks are provided in both the 15 oz resealable package and the 45.5 oz resealable package.
Recommended Amount Per Day: Give one stick for a 50-60 lb. dog
One Sea Jerky stick contains:
Active ingredients: Sea Chondroitin®* 1200mg, Glucosamine HCL 400mg, MSM 75mg, Green Tea Extract 4mg.
Inactive ingredients (alphabetically): beef, chicken fat, corn syrup, dried kelp, garlic flavoring, gelatin, glycerin, ground flaxseed, lecithin, mixed tocopherols, natural smoke flavoring, phosphoric acid, potassium sorbate, sea salt, wheat flour, wheat gluten.
* Sea Chondroitin is a Coastside Bio Resources trademark for sea cucumber prepared by a patented process.
Quantity: One 15 oz. bag is enough for about a month for a 50 lb. dog
Case Pack: 15 oz bags have 12 per case.