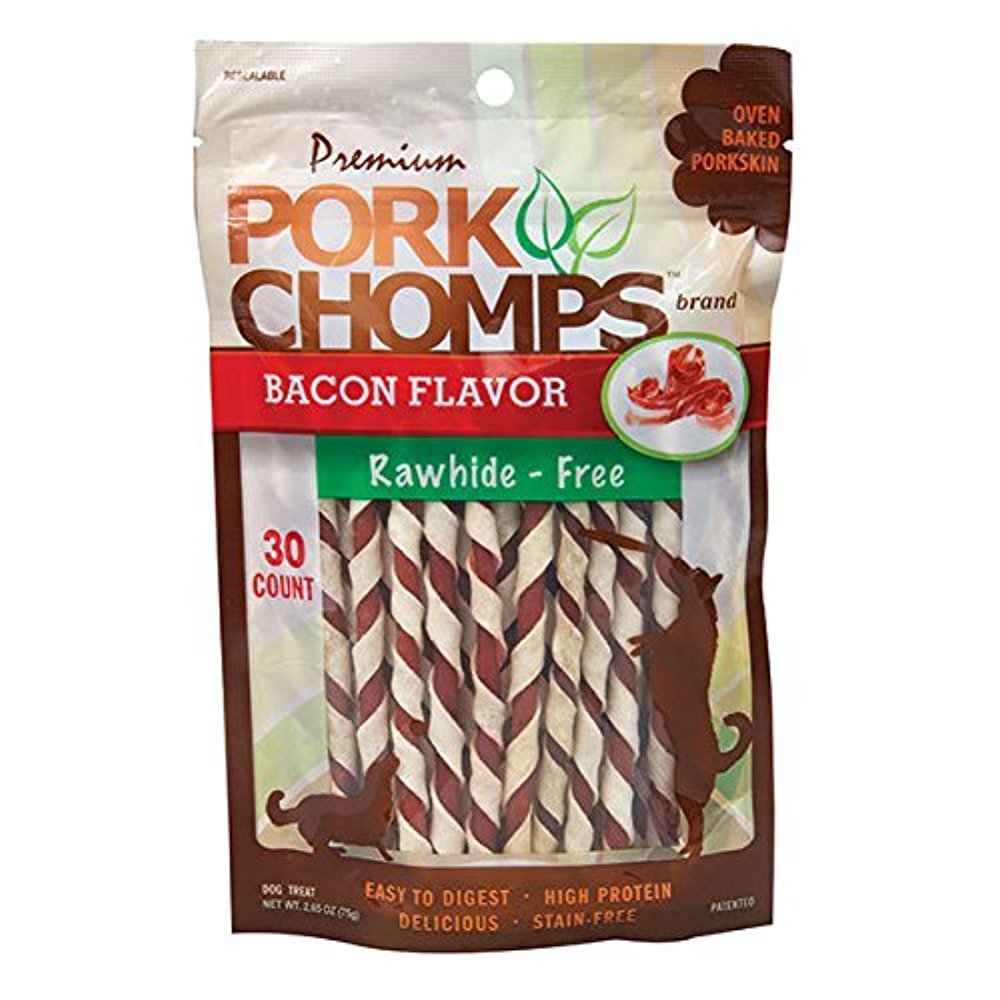 Pork Chomps Bacon Twistz Mini 30 count
Regular price $0.00 $19.99 Sale
No matter the mood, Pork Chomps will surely have a shape and flavor to please! We have oven baked pork skin shaped into Chips, Strips, Earz, Ribz, Braids and Pressed Bones to help keep your furry friend happy.
Offer your dog delicious flavor and satisfying texture with these treats. These Premium Pork Chomps Bacon Twist Dog Chews are delicious morsels in twist shapes that are fun to chew. The flavors of pig skin and bacon are sure to satisfy your loyal companion's cravings. 4 ct.
Premium Pork Chomps are manufactured in a state-of the-art facility built in 2013 that has been certified by the Global Food Safety Initiative (GFSI). GFSI is an international organization formed in 2000 to establish consistent regulations for human food production. These global food safety standards address food, packaging, packaging material, storage and distribution. Scott Pet is proud of the dedication, hard work and commitment to quality that was required to earn the GFSI certification. The Scott Pet Pork Chomps facility is one of the few pet manufacturing facilities in the world to receive GFSI certification. The ultimate goal was to give our retailers and consumers the highest level of confidence and quality assurance in Premium Pork Chomps products.